Santa's Empty Sack
A downloadable game for Windows, macOS, Linux, and Android
Santa discovered his sack completely empty and an angry squirrel running around like mad and defecating!
Help get all the presents back and save Xmas! Don't step into poo!
This is an actual Atari Lynx game, so you will need an Atari Lynx emulator to play it or use one of the many Flash/SD or Homebrew carts to play it on a real Lynx.

About
This game was made for the LynXmas 2020 game jam, a 15 day long game jam without final rankings for no other purpose but to have some fun and make some Xmas cheer! All entries into the competition had to be 32KB or less.
The game was coded in about a week using CC65, ABCmusic, GIMP and a couple of other support tools.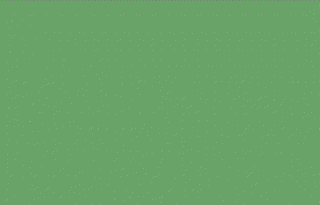 How to Play
Move Santa left, right, up or down on the screen. Once you are standing over a present, press the A button to crouch and pick it up.
The squirrel will defecate so avoid stepping into his poo, it will stick to your boots and slow you down!
Every time the squirrel drops a present, it will try to hurry to get it back so get it before he does, or you'll lose points! Every time you recover a present, the squirrel's frenzy level increases, once his frenzy has reached its maximum, he will run around extremely fast trying to confuse you.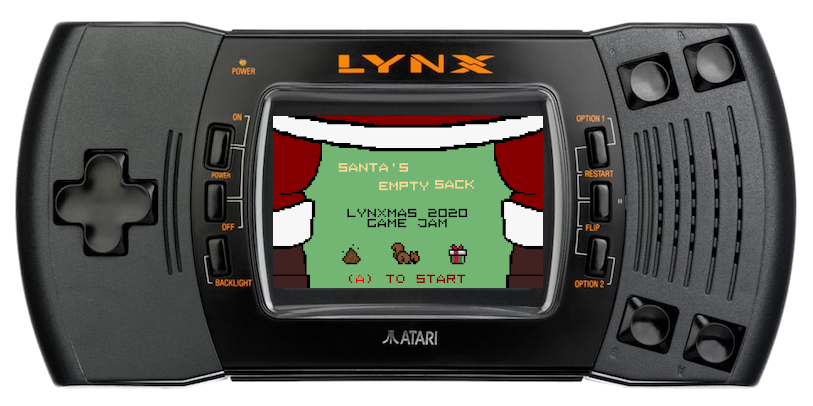 Atari Lynx Development
If you are interested in developing your own games for Atari Lynx, check out the Programming Resources page. Lynx is one of the easiest retro game consoles to get started coding with, so if you have an idea for a game, don't hold back, code it for the Lynx!
Credits
I would not have been able to create this game without the following free graphics assets. Even though I didn't use every single frame, my sprites and animations were heavily inspired by these.
I'd also like to thank Sarah from Sarah Pointing Music Studio with helping me understand the Jingle Bells sheet music so it can be translated into ABCmusic for the game (and then I heavily altered it to suit my own style of course!)
Download
Click download now to get access to the following files:
santasemptysack_lynxmas2020.lnx
16 kB